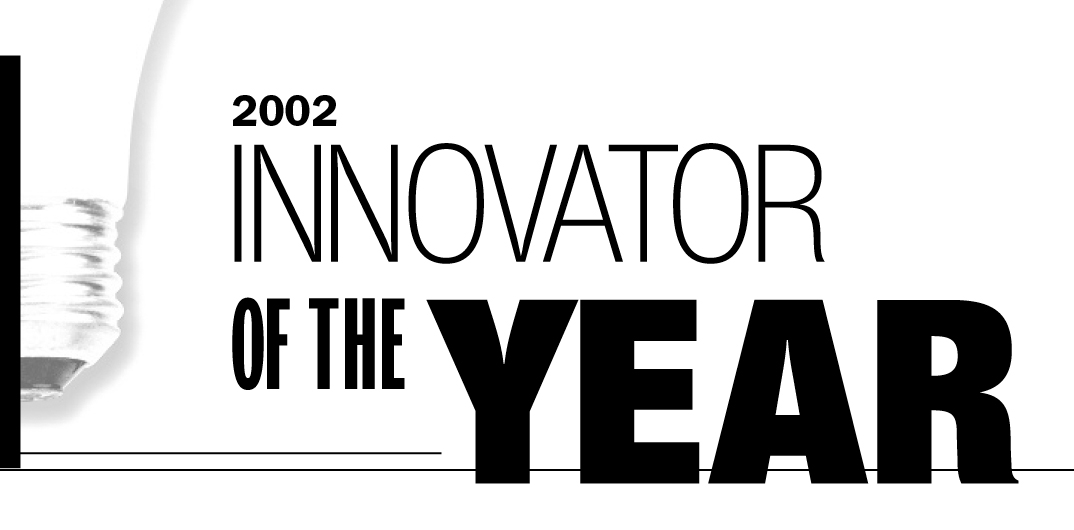 City Business Innovator of the Year
The guys at New Orleans Coffee Co. are ready for world domination. "Our goal is to bring the product to the rest of Louisiana, into Texas and Florida, into the rest of the country and then … conquer the world;" says Marketing Director Adrian Simpson, only half-jokingly. In his British accent–Simpson joined the company last spring after working for Coca-Cola in his native England–he sounds all the more convincing.
New Orleans Coffee Co. already sells its patented CoolBrew cold-drip concentrate and Cafe Au Lait to more than 80 stores in the greater New Orleans area, including the north shore. Employee Michael Parks, who is better known as "Ump" because of his job umpiring high school baseball games, arrives around 5 a.m. each weekday to start delivering the goods to grocery and convenience stores.
The cold filtration process used to make the concentrate has existed for more than 150 years and is currently used by gourmet coffee shops to make their iced coffees, says company founder Philip McCrory. This rids the coffee of its bitterness. When heat is used in the process, a chemical reaction occurs that converts the flavorful oils to acids, he says. The longer coffee sits in a pot, the more bitter it tastes.
McCrory, a pharmacist by trade, started the company in 1989 after getting sick of drinking bitter coffee and not feeling inclined to run out to a gourmet coffee shop every time he had a hankering. The quest for a smooth cup even drove him to powdered instant coffee, "which actually doesn't taste like coffee at all." He figured there had to be a better way; he found it in the cold-filtration technique.
The innovation, says McCrory, is bringing the cold filtration process to a mass market. Customers can buy CoolBrew and Cafe Au Lait in the refrigerated section of most local grocery and convenience stores, and the company supplies the coffee concentrate used in mocha-flavored Smoothies at Smoothie King franchises nationwide. In coming weeks, CoolBrew will be available at H-E-B grocery stores throughout Texas.
The company's business partner, Brown's Dairy, meanwhile, is working on expanding the reach of Cafe Au Lait.
New Orleans Coffee currently has capacity to produce about 500 gallons a day of the concentrate and could up its production to more than 1,000 gallons a day if need be. If things work out as planned, that should be soon.
The company is launching a marketing strategy over the next six months where it plans to focus on out-of-state business as far away as Massachusetts and California. Simpson says the company is in "advanced negotiations" with several grocery store chains in those states. Once the out-of-state campaign is up and running, New Orleans Coffee will turn its attentions back to the already strong local market.
Although it still employs only eight, the family-run company has come a long way since McCrory founded it in Covington in a building his brother owned there, where he converted a couple of stainless steel barrels into coffee extractors. The business' electricity comes from solar panels that McCrory brought over from his solar-powered house. Simpson points to the panels as a gauge of his boss' remarkable innovative spirit. "He doesn't just talk about things, he actually does them," Simpson says.
Three different locations and eight years later, the company moved into its current Mid-City warehouse two and a half years ago.
The 30,000-square-foot facility on Ulloa Street behind Mid-City Lanes Rock N Bowl includes two large buildings and a cooler for storing the CoolBrew, which comes in seven flavors, and the Cafe Au Lait, a product introduced last year with business partner Brown's Dairy. The two extractors have considerably larger capacity than the two steel barrels at the Covington location. A large sack of freshly ground coffee beans sit in a corner of the room, to, as McCrory says, "de-gas," a process that takes about 72 hours. The roasting process creates carbon dioxide and ground coffee trust sit for a while to let the gas evaporate.
The coffee beans arrive at the facility green. Employees then roast (some in a still-operational 100-year-old roaster), grind and de-gas them. At that point, the fresh grounds go into the extraction vats and oils are extracted using the cold-filtration process. The coffee extract travels via a channel to the bot-tling area, where it is bottled using a semi-automatic bottling machine.
To prepare for anticipated growth, New Orleans Coffee recently invested in a fully automatic bottle-filling machine and capper that will reduce seven to eight hours of work to two or three. McCrory says customers like the CoolBrew not only because the colddrip process provides coffee without bitterness, but because it offers convenience. "You can have a cup of coffee anytime you want it and all you need is hot water. You don't have to have a pot or filter; there's nothing to clean up."
As for the Cafe Au Lait, a number of factors make it stand out from its bigname competitors. For one, it is made using the CoolBrew concentrate and fresh, low-fat milk from local bottler Brown's Dairy. It therefore bas the same shelf life as milk. Competitors' versions use powered milk and can sit on a grocery store shelf for months. At 16 ounces, it is larger than most competitors' products.
Another uniquely New Orleans component of the Cafe Au Lait is chicory, the ground root of an herb that has many fans in these parts. "Anyplace else in the country if you mention chicory people turn up their noses, but they'll come down here and drink coffee and chicory in their cafe au lait and say it's great. They can't wait to come back to New Orleans and get it."
Apparently, out-of-towners associate CoolBrew with New Orleans too, perhaps remembering the CoolBrew Cafe that opens once a year at the New Orleans Jazz & Heritage Festival. Simpson says the company does a brisk business through its Web site, and that it's not uncommon for a customer to order just a few bottles of CoolBrew and pay more for shipping and handling than for the actual product. "It's one of the things they miss about New Orleans, like a praline or crawfish."
And Parks adds that he's always pleasantly surprised at how depleted the shelves are, of both CoolBrew and Cafe Au Lait, when he makes his deliveries and pick-ups. "I usually only bring back a few bottles."
Encouraged by the enthusiastic response to the products, New Orleans Coffee wants to expand its core following to the rest of the country and perhaps, eventually, the world. "We've had some people approach us to talk about exporting it for us;' Simpson says.
In his travels back home to the UK, Simpson has checked out the closest thing to competitors, coffee-flavored syrups, he says, which are "of very poor quality." Indeed, New Orleans Coffee Co. may soon be ready to take over the world.