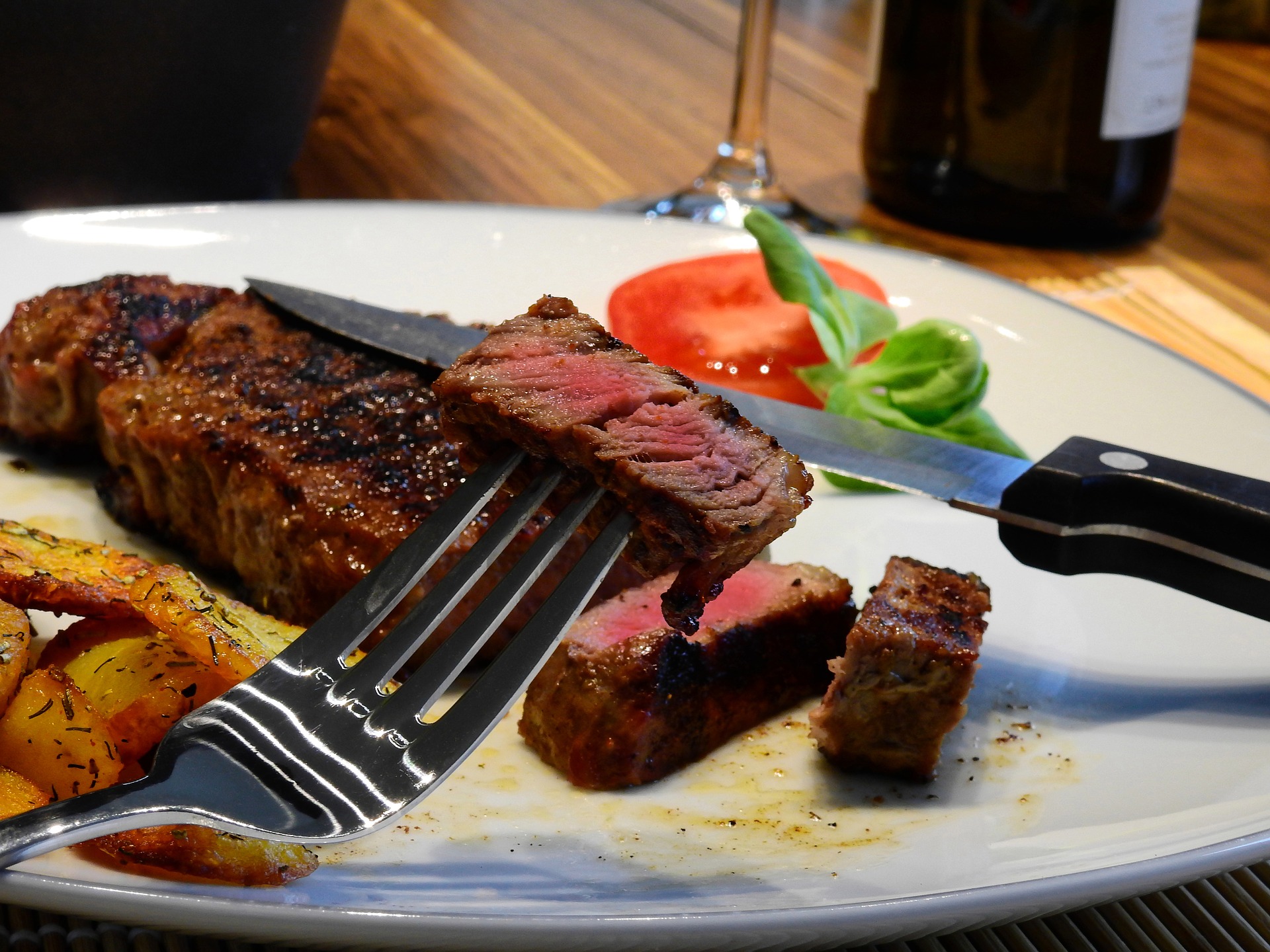 Coffee Marinated Steak
yield: 4 servings 
Ingredients:
1 ounce CoolBrew® Original Coffee Concentrate (1 shot)*
7 ounces Water
½ each Medium Yellow Onion, chopped
2 teaspoons Garlic, minced
¼ cup Balsamic Vinegar
¼ cup Dijon Mustard
¼ cup Brown Sugar**
2 tablespoons Extra Virgin Olive Oil
1-2 teaspoons Black pepper, freshly ground
To Taste Sea Salt (or Kosher salt)
1 ½ pounds Skirt Steak, cut into 4 pieces
Method:
Combine and whisk CoolBrew® Coffee Concentrate, water, onion, garlic, vinegar, mustard, sugar, oil and 1 teaspoon of pepper in a medium bowl. Pour half of marinade into a resealable plastic bag. Add steak, seal bag and turn to coat. Let bag sit at room temperature for 1 hour. Cover remaining marinade and set aside. Note: Steak can also be marinated up to 24 hours ahead of time in the refrigerator; just be sure to turn the bag and bring the steak to room temperature before grilling.
Heat grill to medium high heat. Place steak on grill; discard marinade from the bag. Season both side of steak with freshly ground black pepper and salt. Turn and baste both sides of steak often with reserved marinade. Grill to desired temperature. Rest steak before slicing.
*CoolBrew® French Roast or CoolBrew Fair Trade Original can also be used in place of CoolBrew Original.