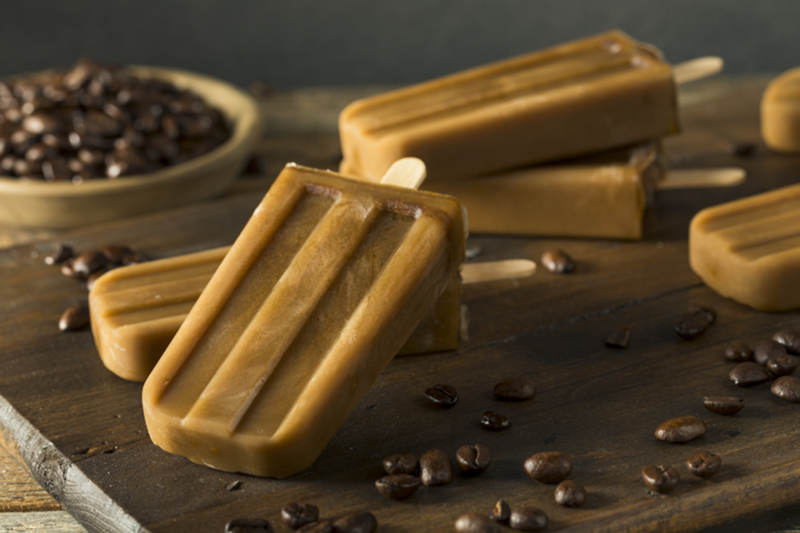 Vanilla Yogurt Java Pops
Ingredients:
¼ cup CoolBrew® Vanilla*
½ cup Greek yogurt
1 scoop Low-carb French Vanilla protein powder
1 cup Unsweetened coconut milk
2 teaspoons Natural plant-based sweetener
¼ teaspoon Ground cinnamon
2 tablespoons Almond butter
Method:
Add all ingredients to blender and blend for 30 – 60 seconds.  Pour liquid into Popsicle molds and place into freezer until fully frozen. Serve frozen. *Or replace with your favorite CoolBrew™ flavor.
Per serving: 65 calories, 4 grams fat, 1 gram saturated fat, 25 mg sodium, 4 grams carbohydrate, 1 gram fiber, 2 grams sugar, 6 grams protein.
Recipe compliments of Molly Kimball and NOLA.com. Molly is a registered dietitian in New Orleans and avid CoolBrew drinker. Follow her on social media @mollykimballrd